An increasingly global brand
FC Barcelona is a world renowned brand that transcends football, and even sport. A brand that seeks excellence, as reflected in its Strategic Plan, one of whose aims is to strengthen the brand, raising it to new global heights, attracting new fans and reaching untapped markets. To achieve this, Barça turned to us to develop a global branding initiative.
Working together with its brand department, we have updated its narrative to better convey the values and attributes that characterise FC Barcelona; we have rationalised and organised the brand portfolio, created new communicative resources and updated its legendary ones. A far-reaching plan to skyrocket Barça to the heights of major global brands.
One brand, two expressions
As a result of this process and the new strategy, we have opted for two official brand expressions: FC Barcelona for everything relating to the institution and football, and Barça, a very popular expression which had not previously been given official status.
The second name now identifies everything related to all other sports and the knowledge, social change and entertainment areas. Areas that speak for themselves, because Barça is more than a club.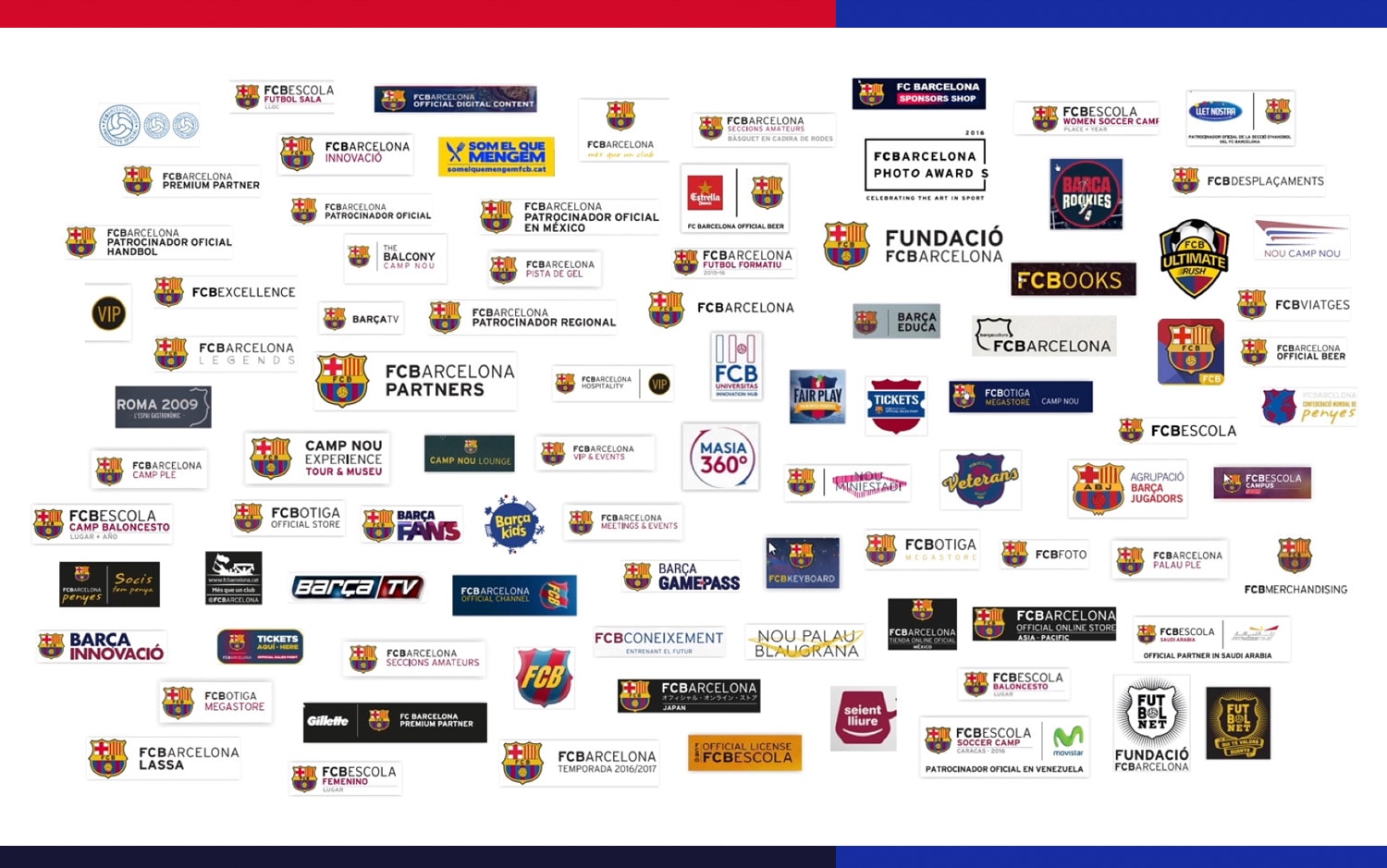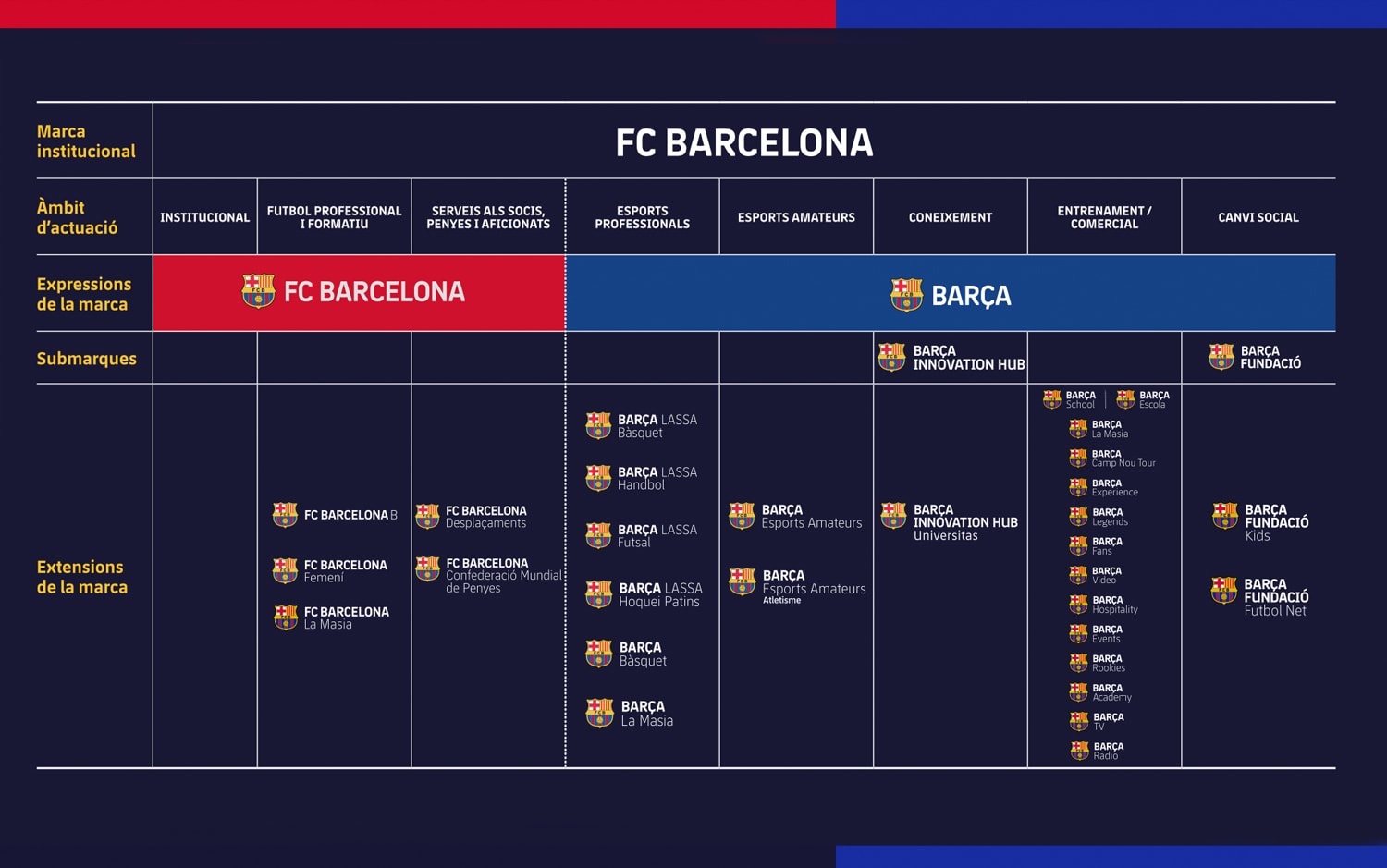 New communicative resources
To broaden the communicative register of the brand, we have designed a visual system inspired by its values and attributes, giving the club a distinctive, flexible voice, capable of adapting to the different contexts and audiences with which it interacts.
A system of colours, stripes and textures that can be adapted to the Club's different areas and fields of activity. And its own exclusive FC Barcelona typeface, based on the traits of the crest and the personality of the brand, which is versatile and capable of evolving.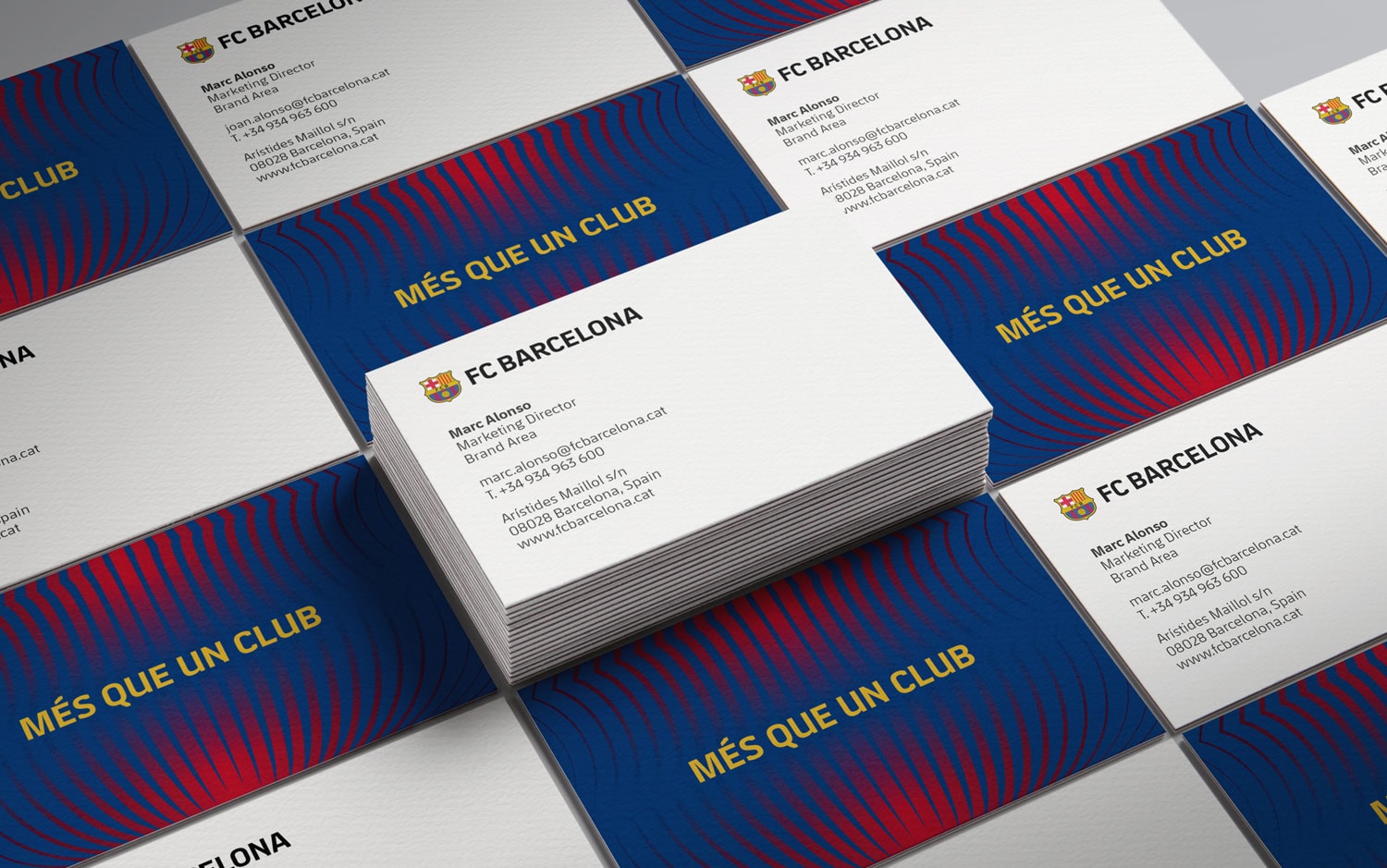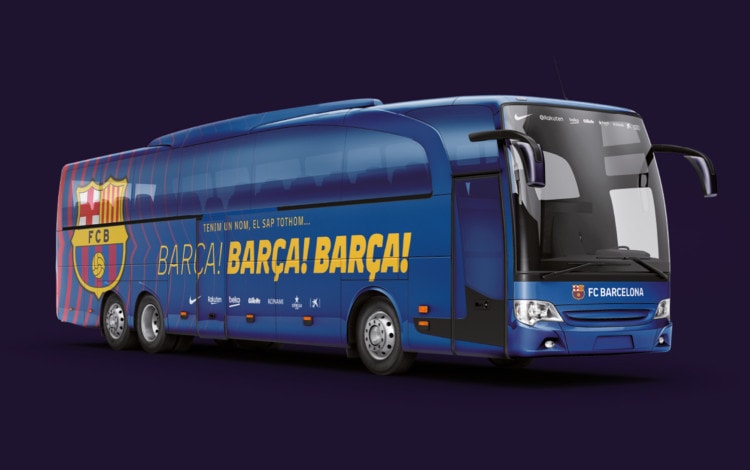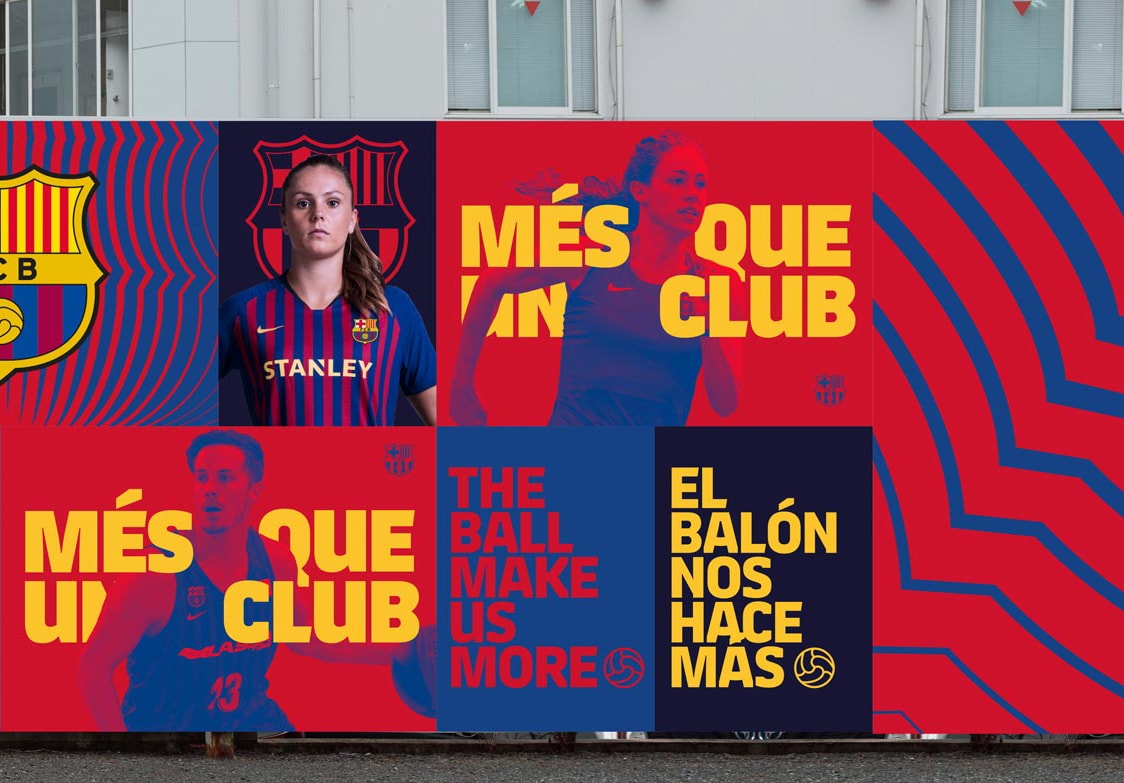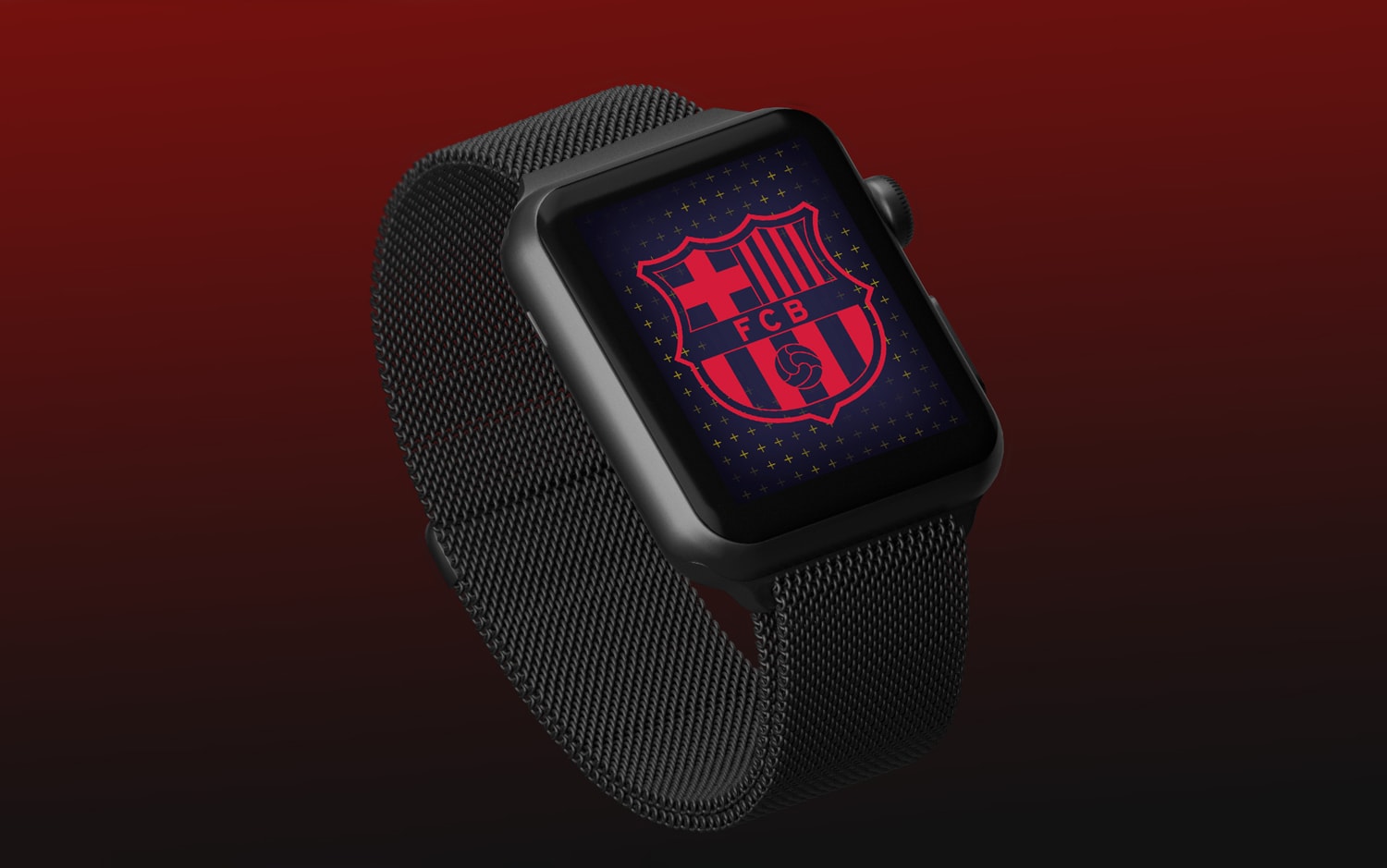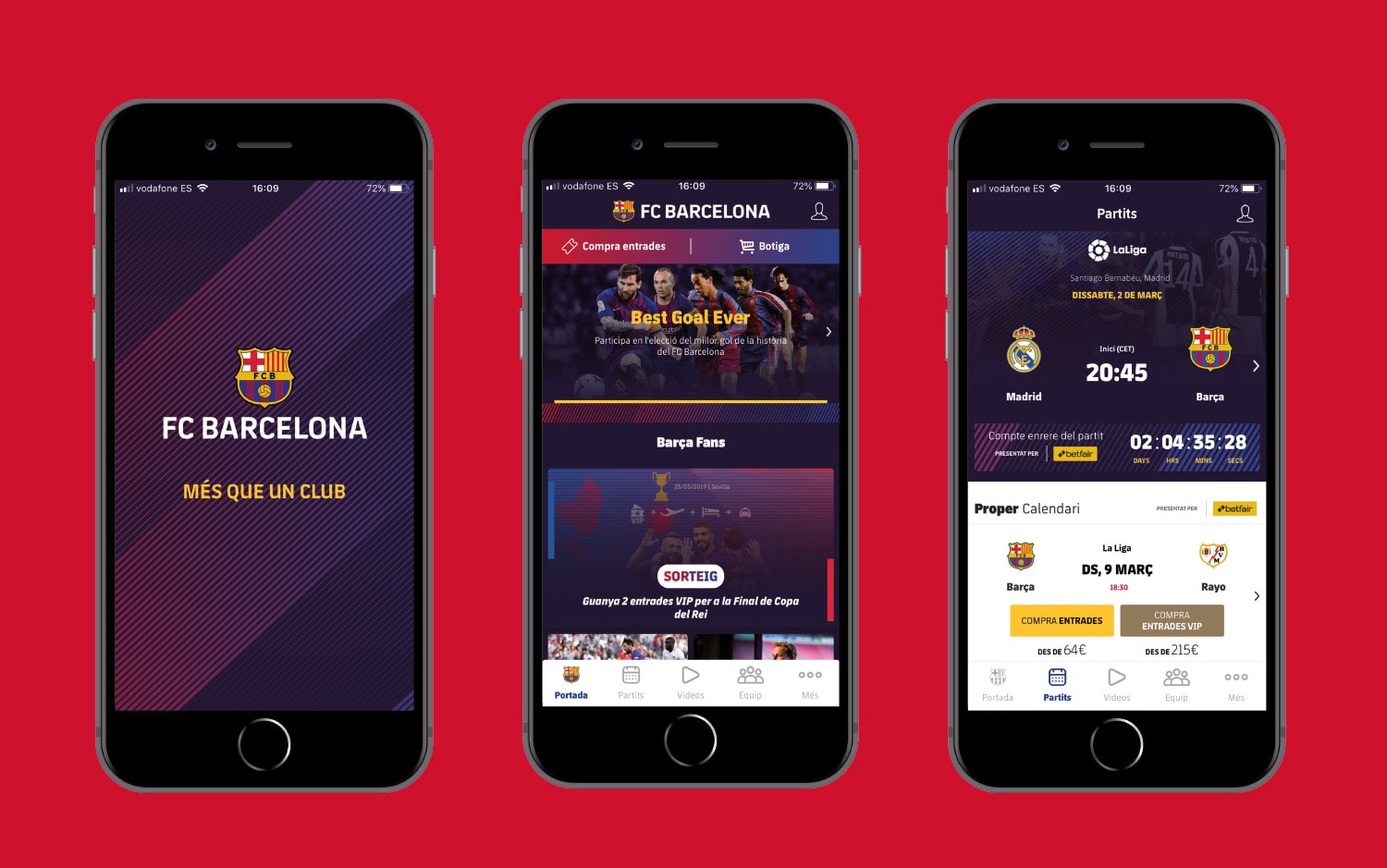 "Our visual style, our playing style"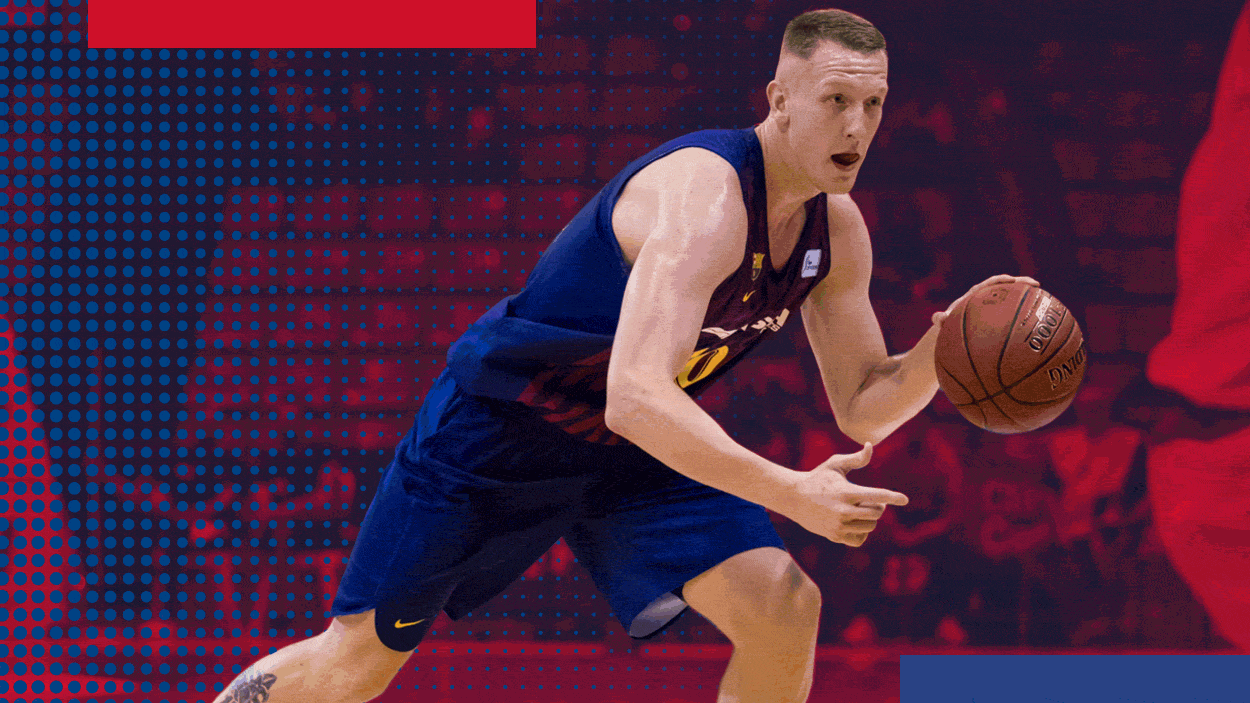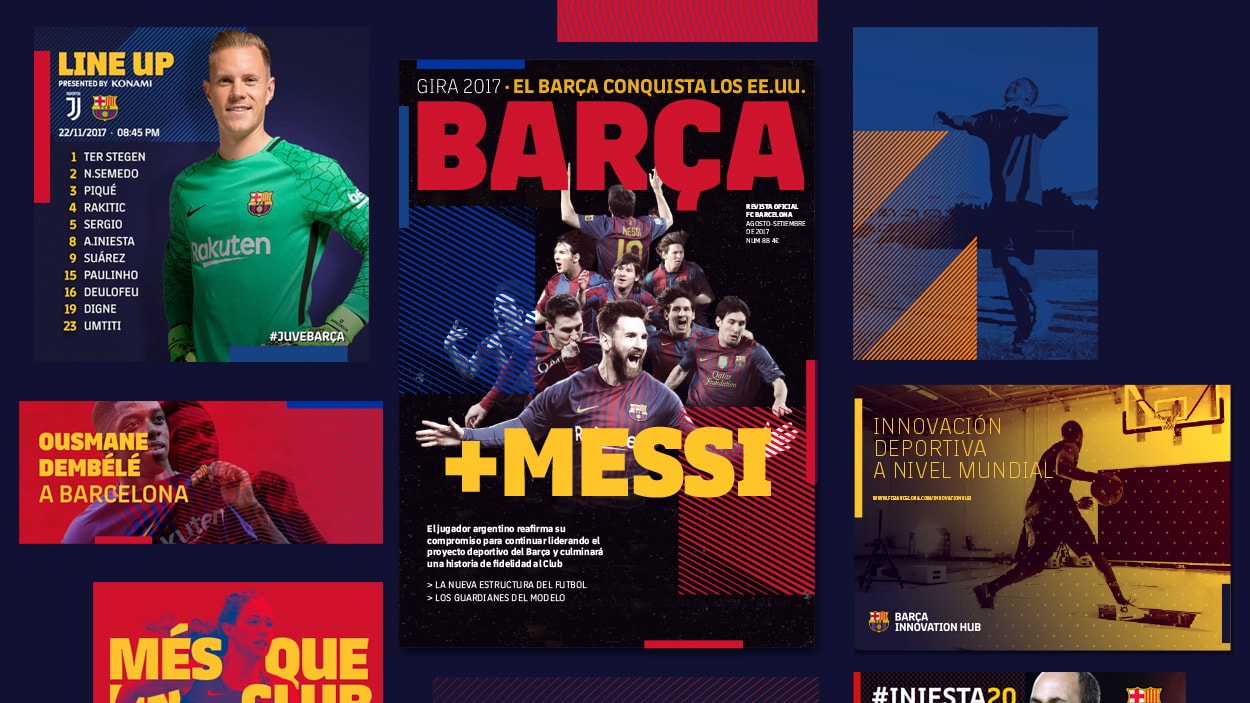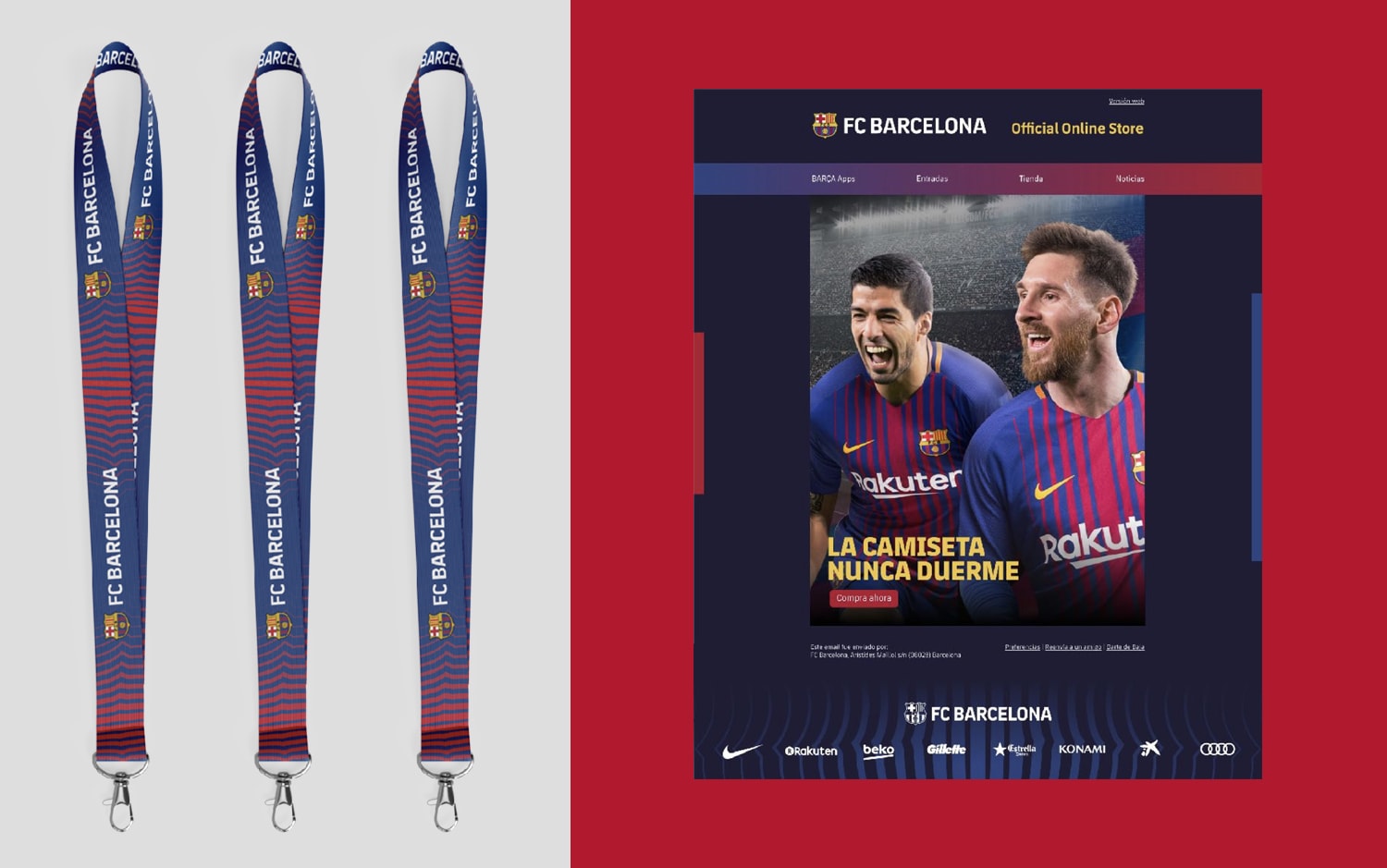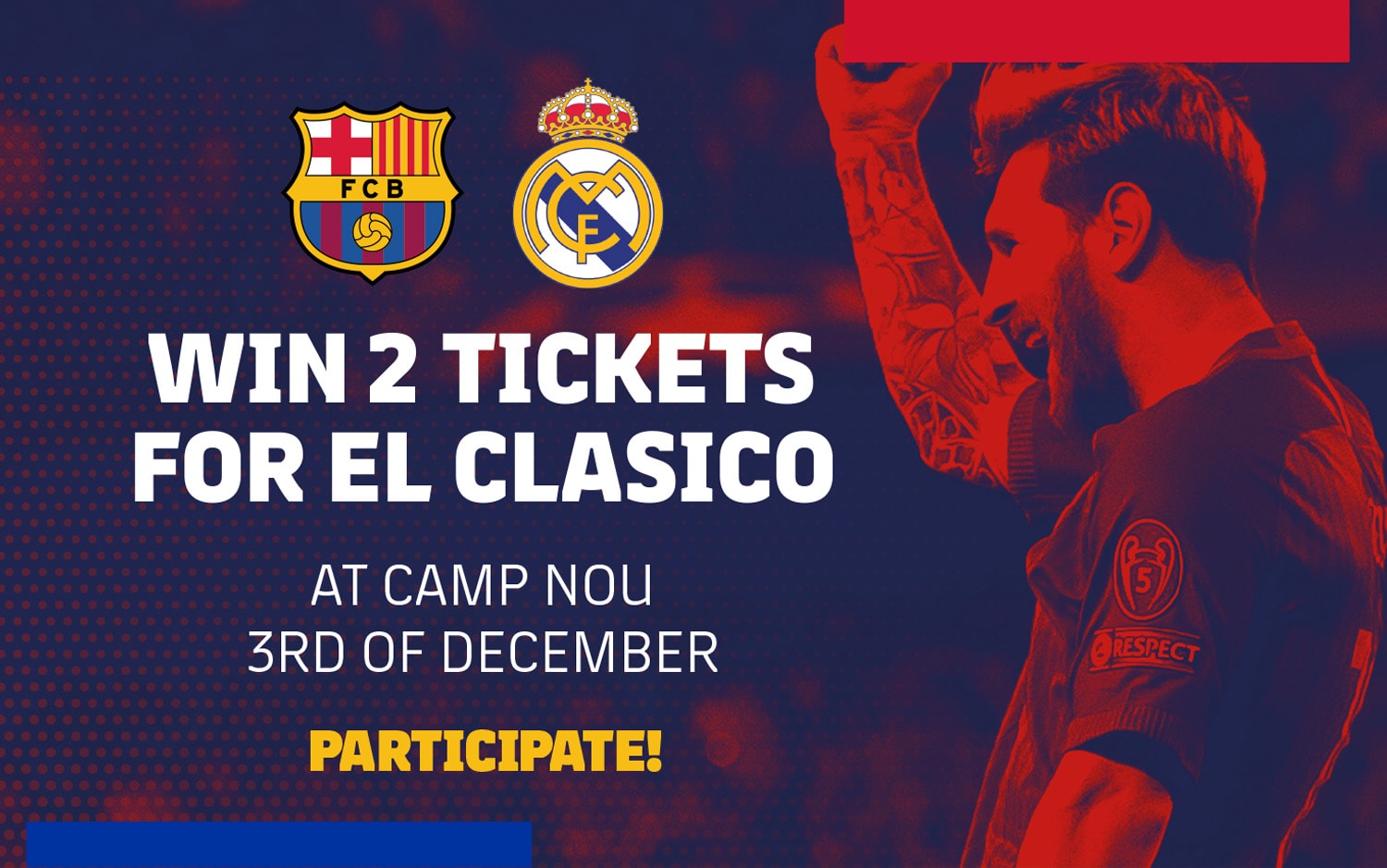 To convey the club history and character, as well as the new positioning, we developed a complete typographic family of 7 weights in Sans variant, and 4 weights for the Serif the Condensed and Compressed.
It is a unique example within the world of sports branding with the capacity to work as a corporate and expressive brand asset.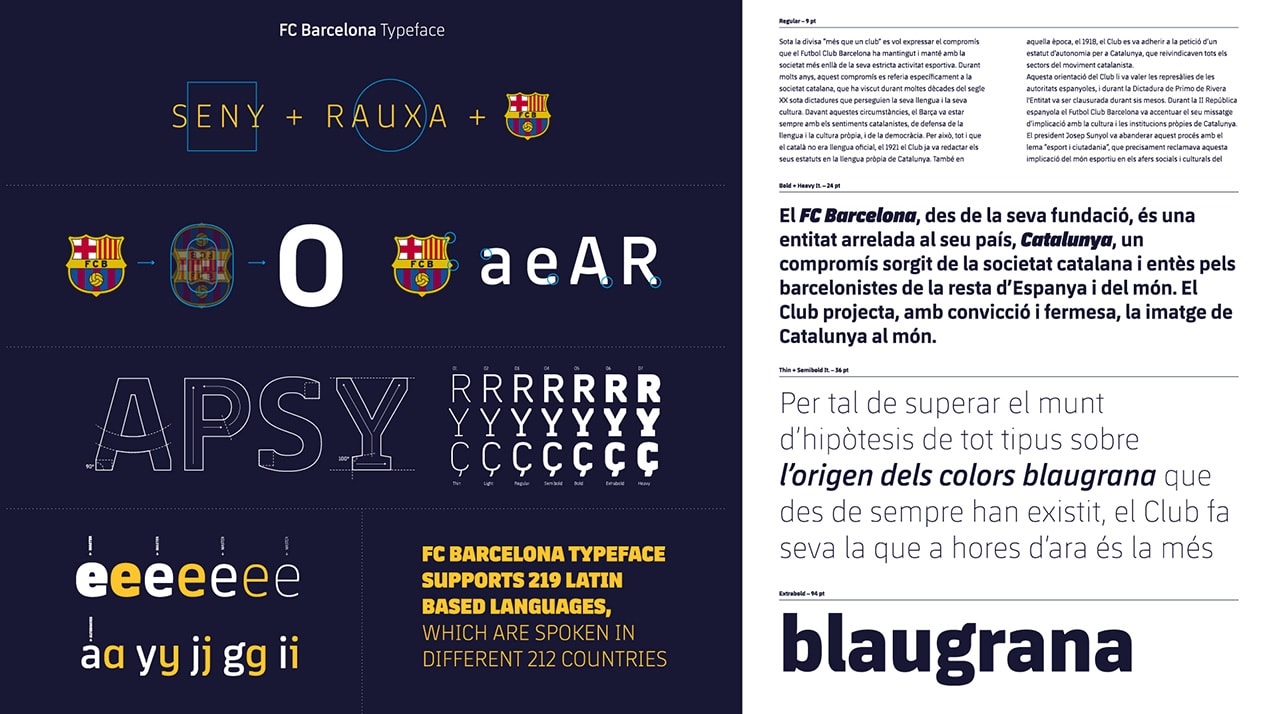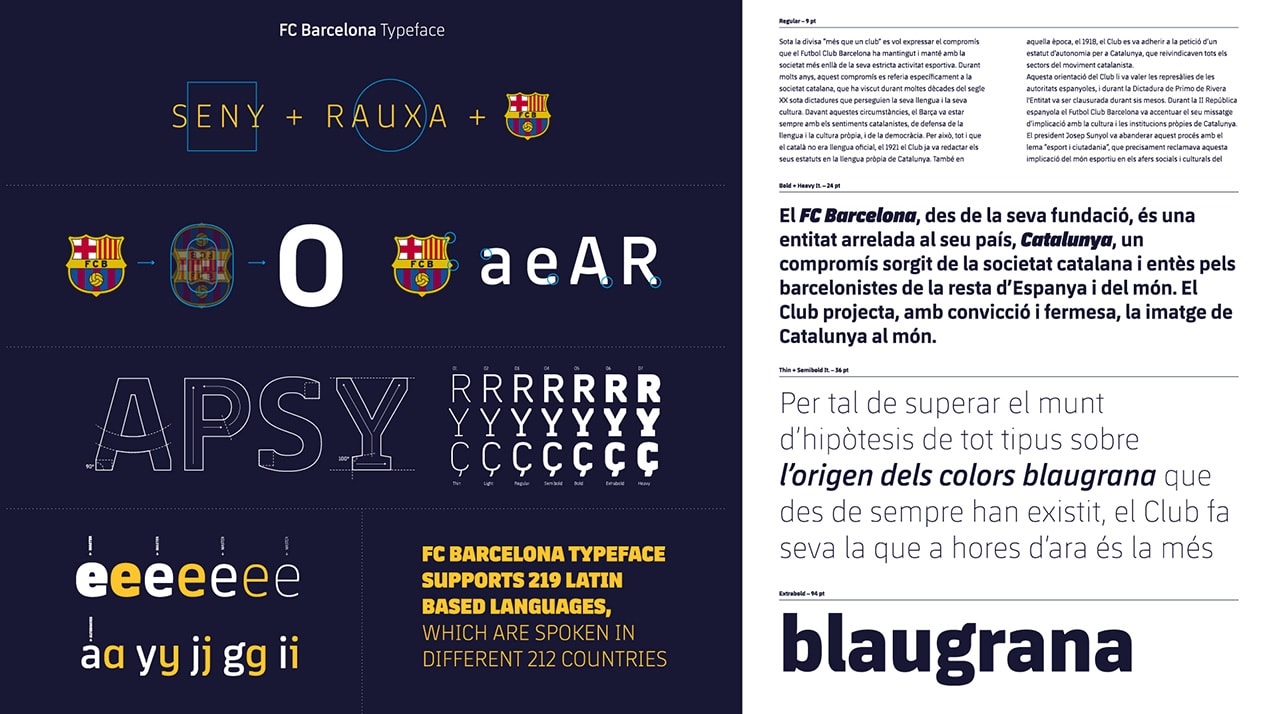 "One vision, one brand, one voice, infinite posibilities"