The joint venture will serve to bring the clients of both consultancies greater value as the result of a combination of talents and the joint development of new innovative, integrated branding services.
Barcelona/Madrid/Lisboa, 13 April 2016
Two consultancies specialising in brand creation and management, SUMMA and Coleman CBX, have announced they are to merge. The combined talent, experience and ability from both companies will allow them to offer a comprehensive, quality response to business problems and opportunities across all areas of branding.
The merger between the two companies will strengthen the service portfolio currently offered and spark the development of a new generation of services, solutions and innovative tools aimed at helping companies progressively manage their brands in order to meet the challenges of an increasingly complex and changeable scenario.
The resulting company constitutes a total revenue in excess of €6 million and brings together a team of over 60 professionals in the areas of strategic consulting, creation, innovation and technological development. Current CEO of SUMMA, Conrad Llorens, will stand as the company chairman; Current CEO of Coleman CBX, Víctor Mirabet, will act as vice president; and current Director General of SUMMA, Jordi Mateu, will be group director.
SUMMA and Coleman are two fully complementary companies that are highly respected within their respective fields, thus both brands will be maintained, with the option of operating either independently or jointly whenever required according to the project.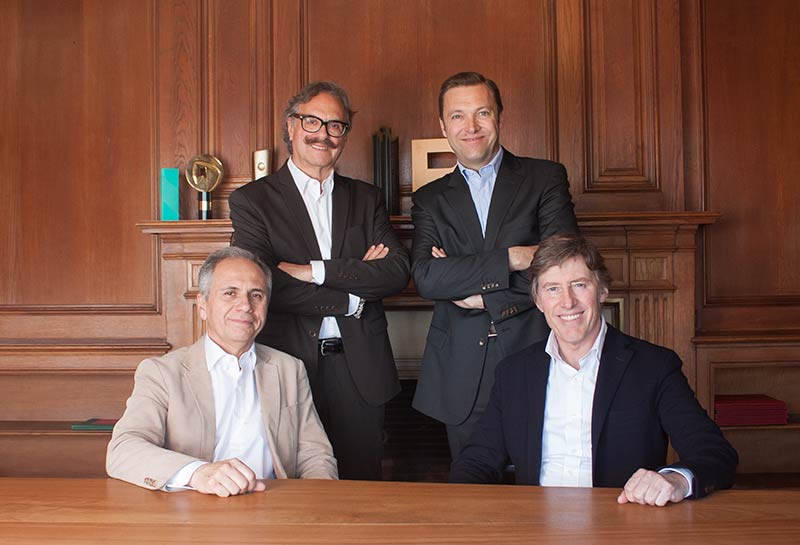 'We are going to promote the talent that exists in our teams and develop the synergies between the two companies to the benefit of our current and future clients. With our combination of skills in the areas of strategy, creativity, technology and innovation, there is no doubt that our model stands as a market leader ', affirms Conrad Llorens.
Víctor Mirabet adds that 'significant changes in terms of technology and consumer behaviour are fundamentally transforming the marketplace and presenting significant challenges to companies and their brands. Thanks to the merging of the skills base of the two companies, we will develop new methods, services and tools to deliver progressive and innovative business solutions that will enable them to manage their brands successfully in complex and uncertain environments such as those we face in the future'.
The companies will continue to operate out of the offices established in Barcelona, Madrid and Lisbon, with a presence in 19 countries and across four continents through the CBX network of which they are part.
About SUMMA
SUMMA is a consultancy that specialises in brand creation and management with extensive experience in the development of integrated projects in the area of corporate branding, brand architecture, brand naming, corporate identity and strategic brand management.
Over the more than 25 years SUMMA has been in operation, it has developed brand projects for companies such as Movistar, La Caixa, Inditex, RTVE, Santander, Repsol, Gas Natural and Grupo Planeta, among others. SUMMA is the only brand consultancy to have been awarded Spain's National Design Award for its track record of quality and innovation.
About Coleman
Coleman CBX is a strategic and creative brand consultancy with over 25 years' experience in Spain and Portugal, which specialises in packaging, branding in commercial environments and product branding. The company has successfully completed over 300 projects across 20 different business sectors for companies such as Nestlé, Mahou San Miguel, Unilever and Orangina Schweppes, among others.
Press Office Contact
Guillem Rufi – Guillem.Rufi@hkstrategies.com – + 34 93 410 82 63
Xavier Mortés – xavier.mortes@hkstrategies.com – +34 93 410 82 63