San Miguel Manila
San Miguel Manila is a new beer inspired by the especially-hopped beers reminiscent of the brand's origins. Born in the year 1890 in the Philippines, this brand has responded to its adventurous calling throughout the years, travelling the world to uncover the best recipes and highest-quality ingredients.
It is a premium beer unique to the market and characterised by the careful selection of aromatic hops, Pilsen malt, a touch of caramelised malt and yeast with fruity aromas.
For the adventurous consumer
The strategy for the new launch was to widen the target of mainstream beers to include those consumers with a certain itch and looking to distinguish themselves from the rest, leaving classic beers behind and discovering new experiences. For those consumers who feel they deserve a well-earned daily treat.
From there, the values of the new brand are born. Values that take their inspiration from feeling connected and a sense of daring and surprise and from the desire to explore and live new and exotic experiences.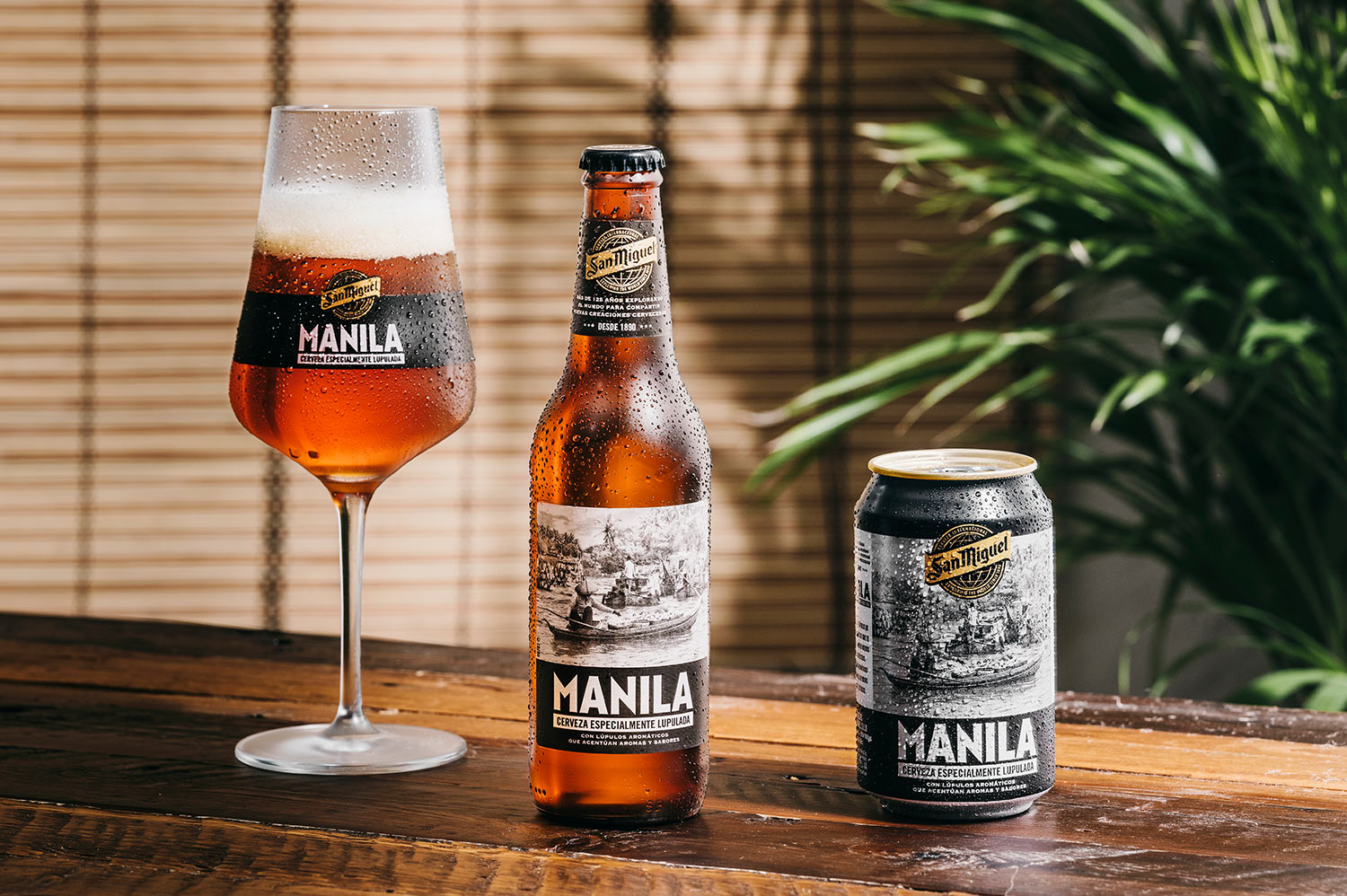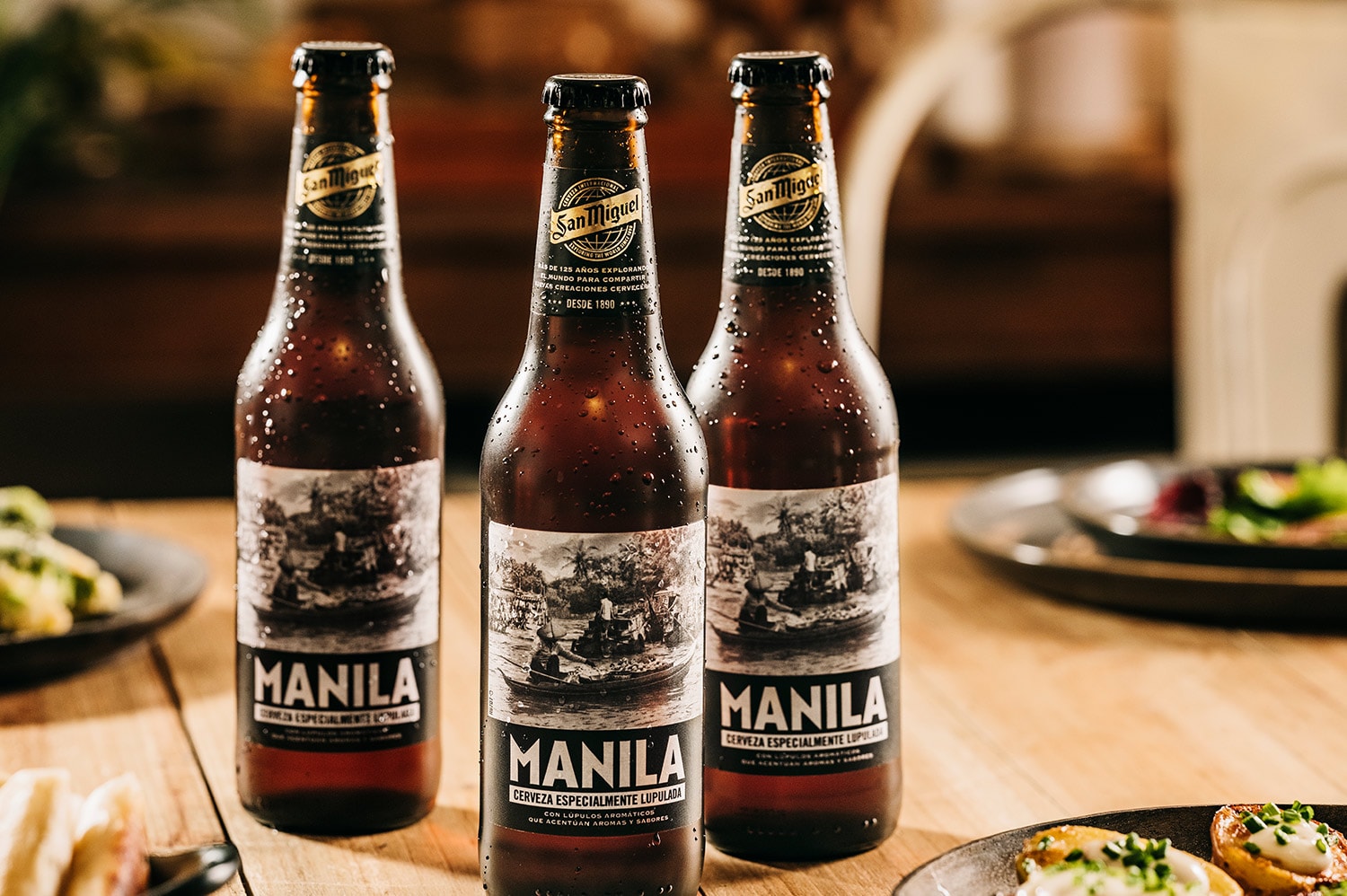 An expression of our origins
San Miguel Manila's design aims to evoke the origins of this historic brand through an evocative and emotional image of Manila's floating markets, a place of exchange, knowledge and experiences. A lively and authentic place. The label was designed in black and white to give importance to the image alone, but a touch of gold was added to exalt the premium nature of the brand.
Typographically, we sought to find a balance between expressing the unique personality of a brand that knows what it's doing and the desire to avoid overshadowing the image, which already expresses itself with clarity. What we achieve with this mix of elements is to convey the feeling of a different and truly authentic beer.
A persuasive design with a strong personality and a premium character that brings us closer to those targets looking for something different in their daily lives. This pack won the Best Gold Awards 2018 in packaging's category.