RTVE
RTVE's brand identity had not been updated for decades. This not only led to it being perceived as a company rooted in the past but also acted as a barrier with regard to communicating the great efforts that the corporation was making to adapt to the changing audiovisual sector and the new needs of their audiences. RTVE had undergone a comprehensive transformation; a new regulatory framework had been implemented, and a new vision for the future introduced, all of which created a need to communicate these latest developments through a project that was more than merely a change of symbol. It needed to be a symbol of change.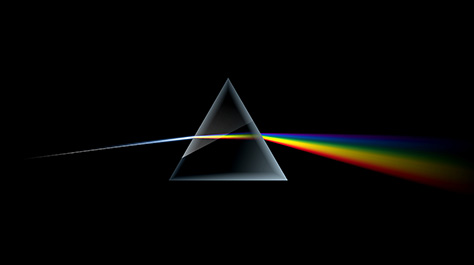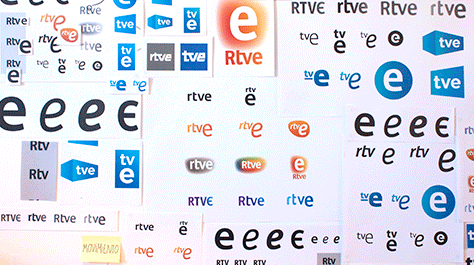 A large integrated communication group
One of the key aspects of our strategy was to project RTVE as a large communication group and create greater synergies among all its businesses and channels.
We therefore developed an integrated brand architecture with a common visual system by which RTVE acquired a relevance that did not previously exist.
Light, origins and movement
RTVE is a brand based on the light it uses to communicate. Whether through a TV screen, tablet, mobile phone or a computer display, light is the common denominator. We therefore took our inspiration from light to create a new identity that, as a unit, seeks to reflect a balance between the technological and human elements, and invokes leadership, proximity and movement.
The logos were designed with an ad hoc typography in which the 'e' is highlighted as a common feature, an attribute that distinguishes RTVE from other public and private media groups in Spain.
The typeface was specially modified by typographers to transmit a unique personality and work well on any type of platform or screen. The 'e' was also highlighted as a common feature in the logo, an attribute that distinguishes RTVE from other public and private media groups in Spain.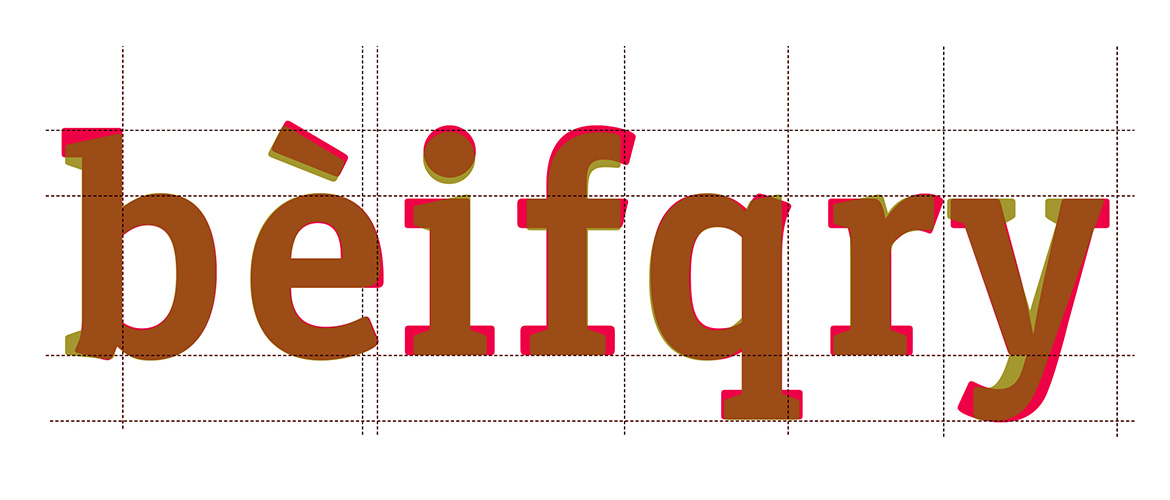 'A brand that unites and changes us'
Luis Fernández, Chairman of RTVE (2007-2009)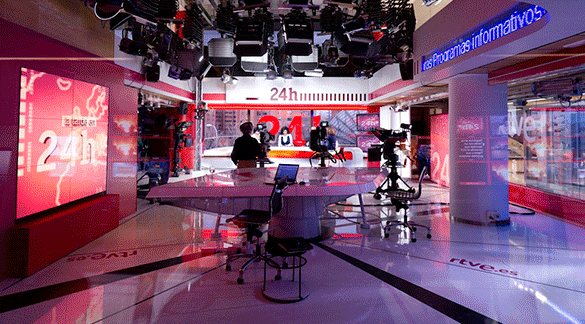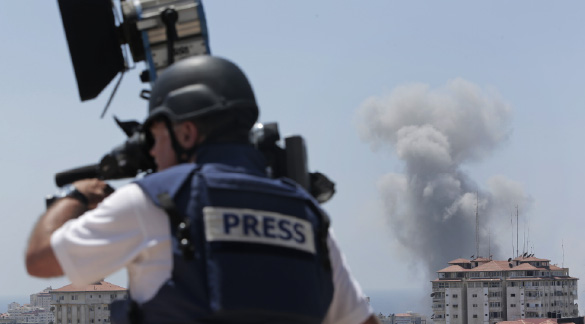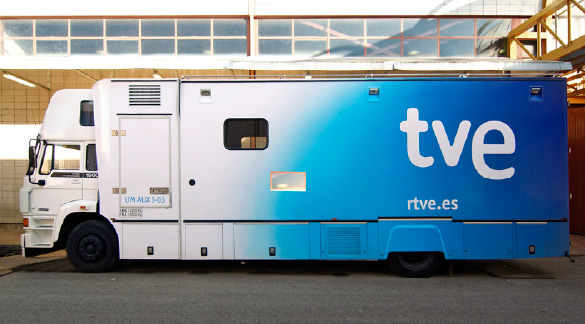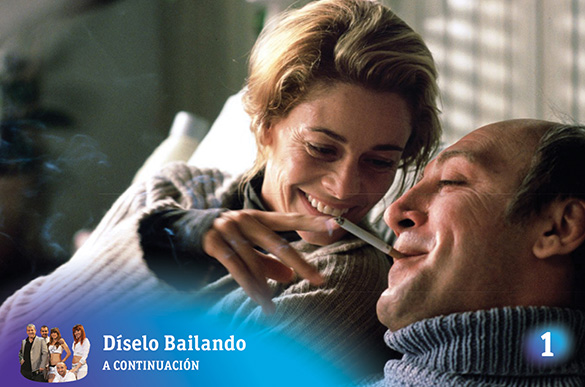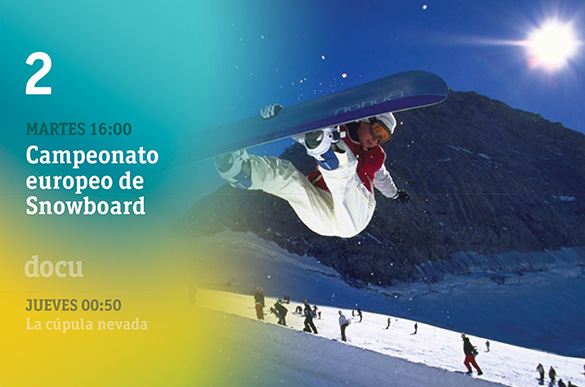 Rejuvenation and revitalisation across all platforms
The brand project for RTVE is a global project across all types of platform: from internal signage and mobile units, to merchandising elements and any other type of corporate material. A world of communication that reflects the rejuvenation and revitalisation of the brand.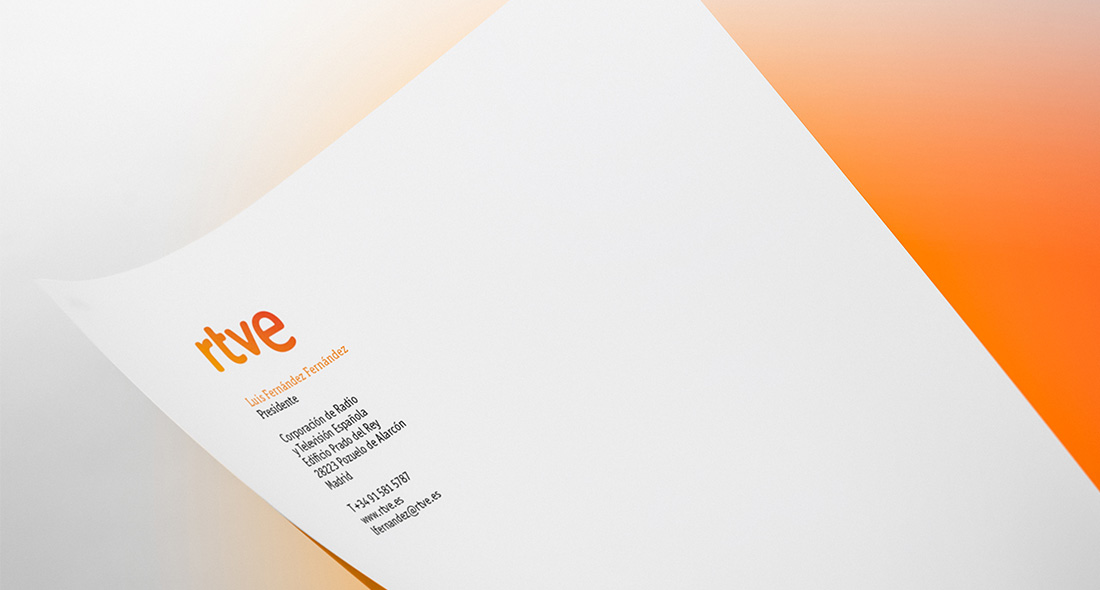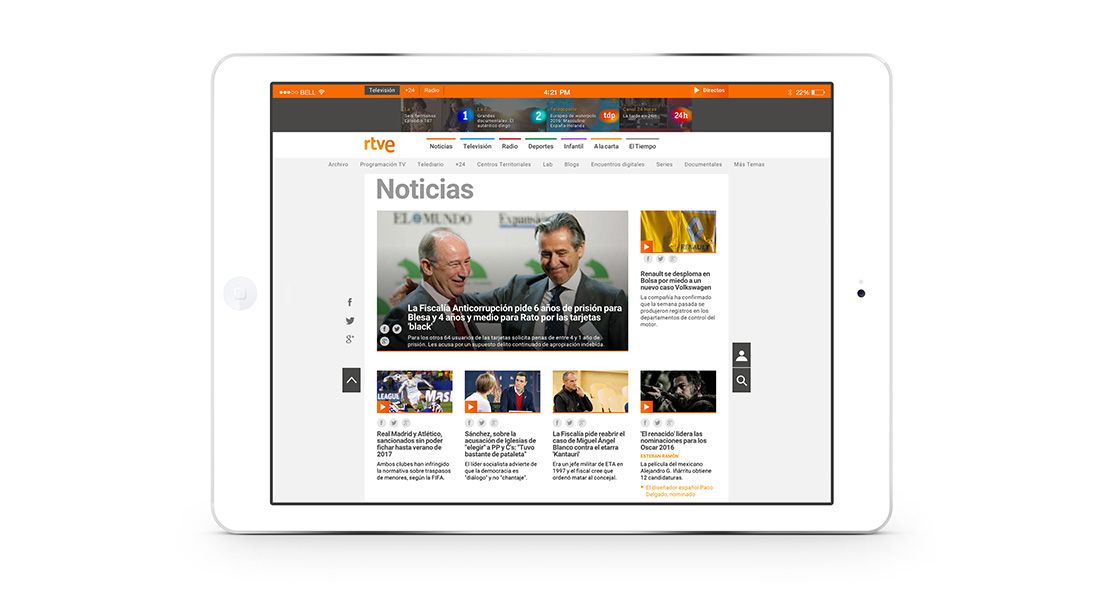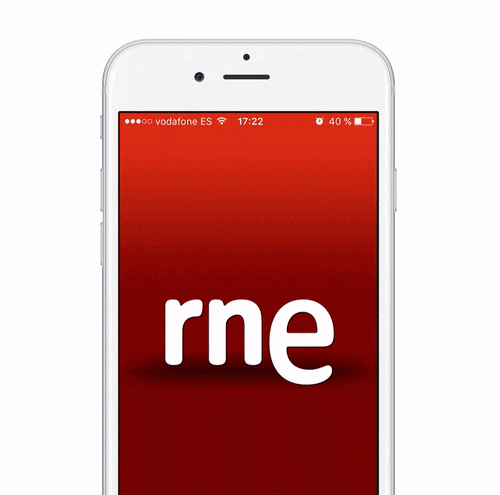 Vídeo no realizado por Summa.