ADVEO
Office supplies, graphic arts and school supplies specialist, Unipapel, decided to conduct a study to assess the efficiency of its portfolio, which includes 26 brands, and define a clear strategy both at corporate level and in terms of product and service brands.
After carrying out a strategic analysis, both internally and externally, we defined a new corporate brand positioning encapsulated under the slogan 'Total Supply & Solutions Provider'. This concept, which represented a major change, has a double implication: going from being a distributor of products to becoming a service provider, and expressing a commitment to meet all of its customers' needs. Ultimately, it translates into the brand's aspiration to maximize efficiency throughout the entire value chain, ensuring efficient management and making all channel levels profitable.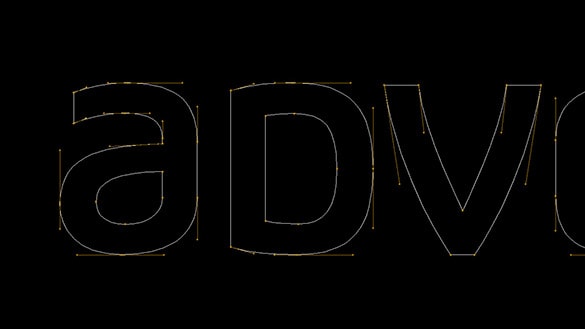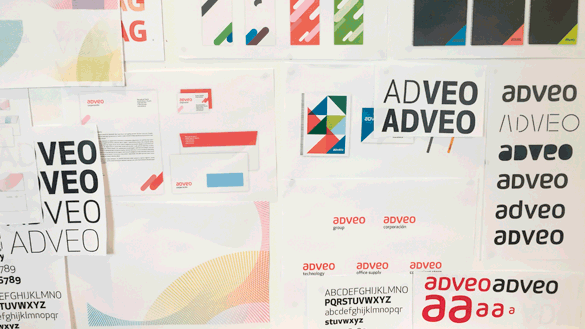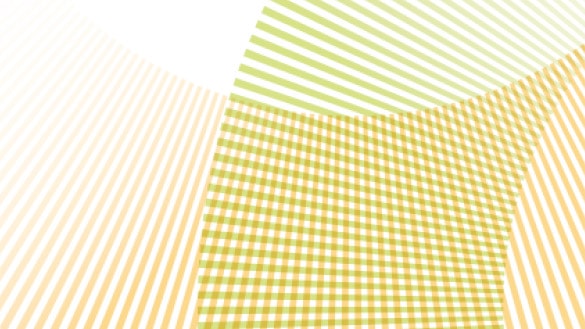 The strategic planning resulted in the Unipapel name ceasing to be relevant, since it only reflected one of the business areas (paper) and limited the development of the digital area, one of the company's strategic objectives. Adveo came out of a naming process in which the focus was on creating a new name which was more aligned with the strategy as well as having greater international appeal to promote the company's development into new markets. It is suggestive of vision and anticipation in Spanish and advance, advantage and advice in English, three of the benefits arising from the new brand strategy.
In order to convey concepts such as strength, unity, dynamism and innovation we designed a compact, well balanced logo, with a rounded typography, where the V acts as a central axis of symmetry. We also saw an opportunity to reinforce the idea of 'variety and diversity of products and solutions' by designing a visual system composed of a number of dynamic elements that flow into each other.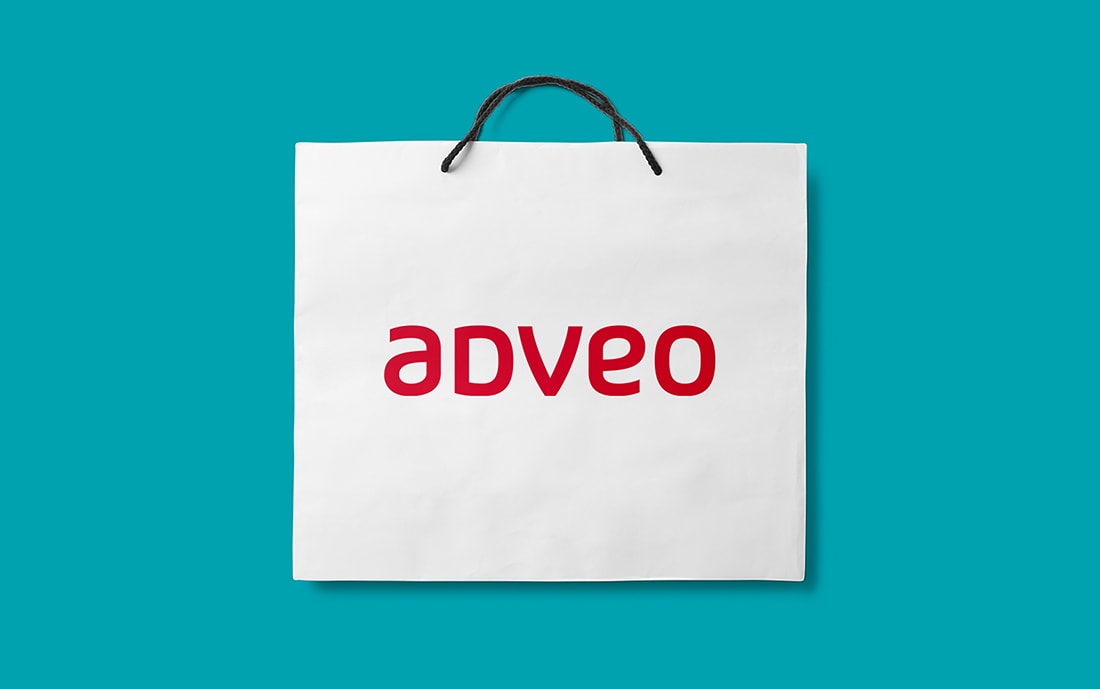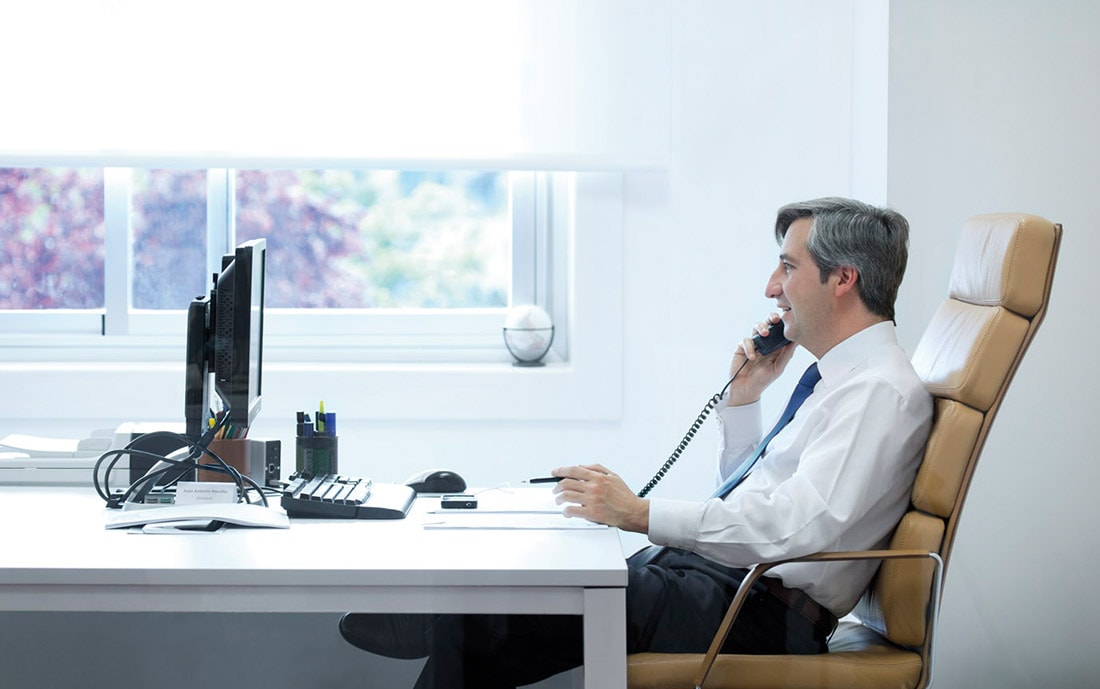 Adveo was launched at a corporate level in 2012, initially maintaining all the various business division brands (Unipapel, Adimpo and Spicers) and trademarks. When launched, Adveo acted purely as a form of endorsement but we defined a plan that set out a roadmap for the transition of the different units into a single brand, with different rates for the different countries. The positive response to the new brand in the marketplace led to the transition to the unified model coming sooner than expected.