Mayoral is a company with a long history in the design, manufacture and distribution of children's clothing and footwear, with more than ten thousand clients in over one hundred countries. In 2017, the company decided to launch a new collection of clothing and accessories for special occasions that would be distributed to multi-brand boutiques. Mayoral once again came to us to develop this new brand project following our successful collaboration a few years earlier, when we were commissioned to update their corporate identity.
The idea was to create a chic, premium brand that would make it easy for parents to find the perfect outfit for a special day, as well as sparking children's enthusiasm at the prospect of enjoying the celebrations. And all in line with the spontaneity and optimism that are so characteristic of the Mayoral brand.
A name inspired by children
What better way to connect with children than by speaking their language? That was the creative inspiration. And the area of pareidolias, word games and anything that stimulates the imagination and inspires discovery. A universe in which nothing, not even the name, is what it seems...
Abel & Lula was created from the word 'abelílula', a childlike mispronunciation of the Spanish word for dragonfly, 'libélula'. A name that, as demonstrated by the naming tests carried out in Moscow, London, Rome and Madrid, evokes a rapid connection with this premium fashion universe, without losing the sense of innocence and childlike enthusiasm. A name that enabled us to evoke other worlds, such as that of dragonflies with their magical iridescence, or to explore it through a versatile collection of icons hidden within the brand symbol.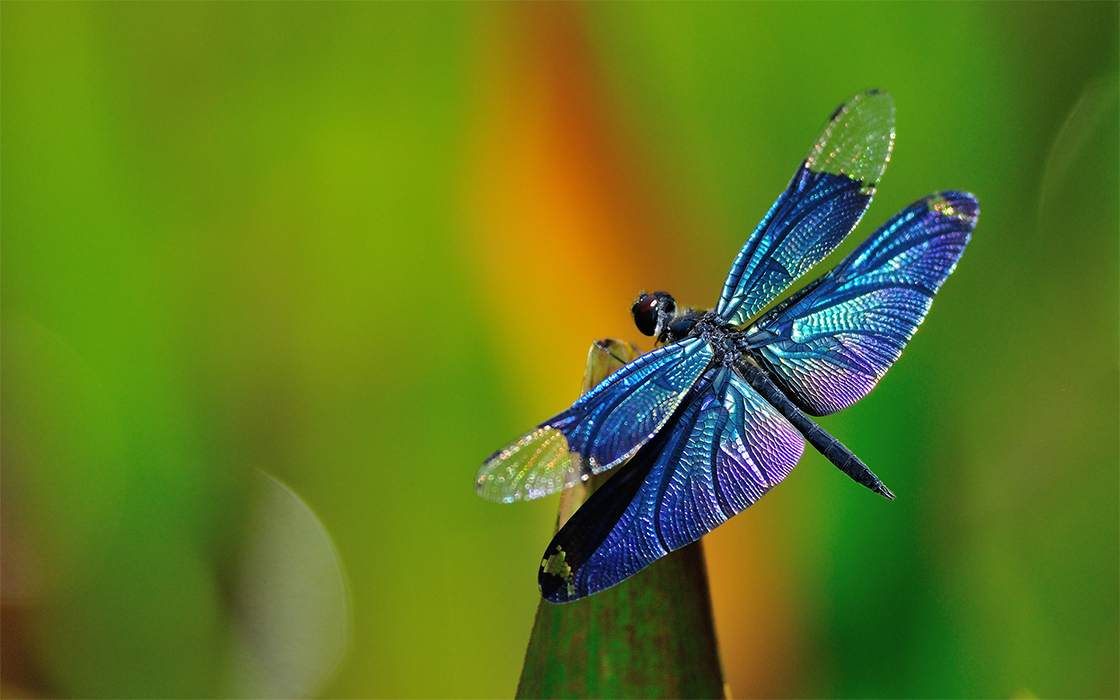 Dragonfly colours
The brand needed to be very expressive and the use and application of colour were central to that premise. The iridescent or shimmering colour-change effect, inspired by the bodies of dragonflies, forms a key part of the brand identity. Iridescence is an optical phenomenon where colours change depending on the angle from which an object is viewed.
The visual identity
Abel & Lula's identity consists of three elements: the logo, symbol and monogram, all of which come together in a single imagotype.
Starting with the initials that constitute the brand name, the monogram is created in its simplest form, from which a spectrum of forms unfurls, tracing the outlines of dreamlike worlds, evocative of a child's drawing.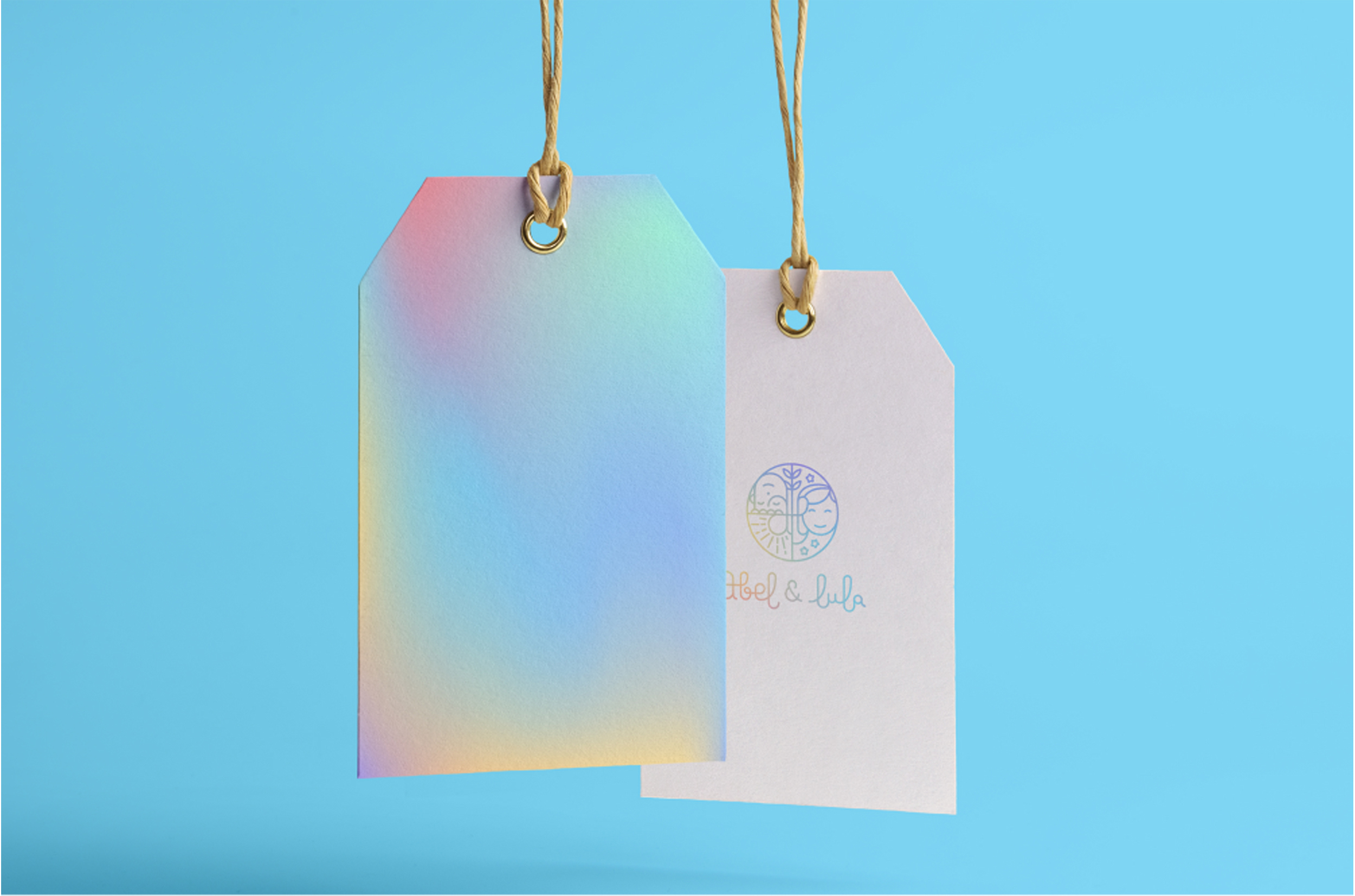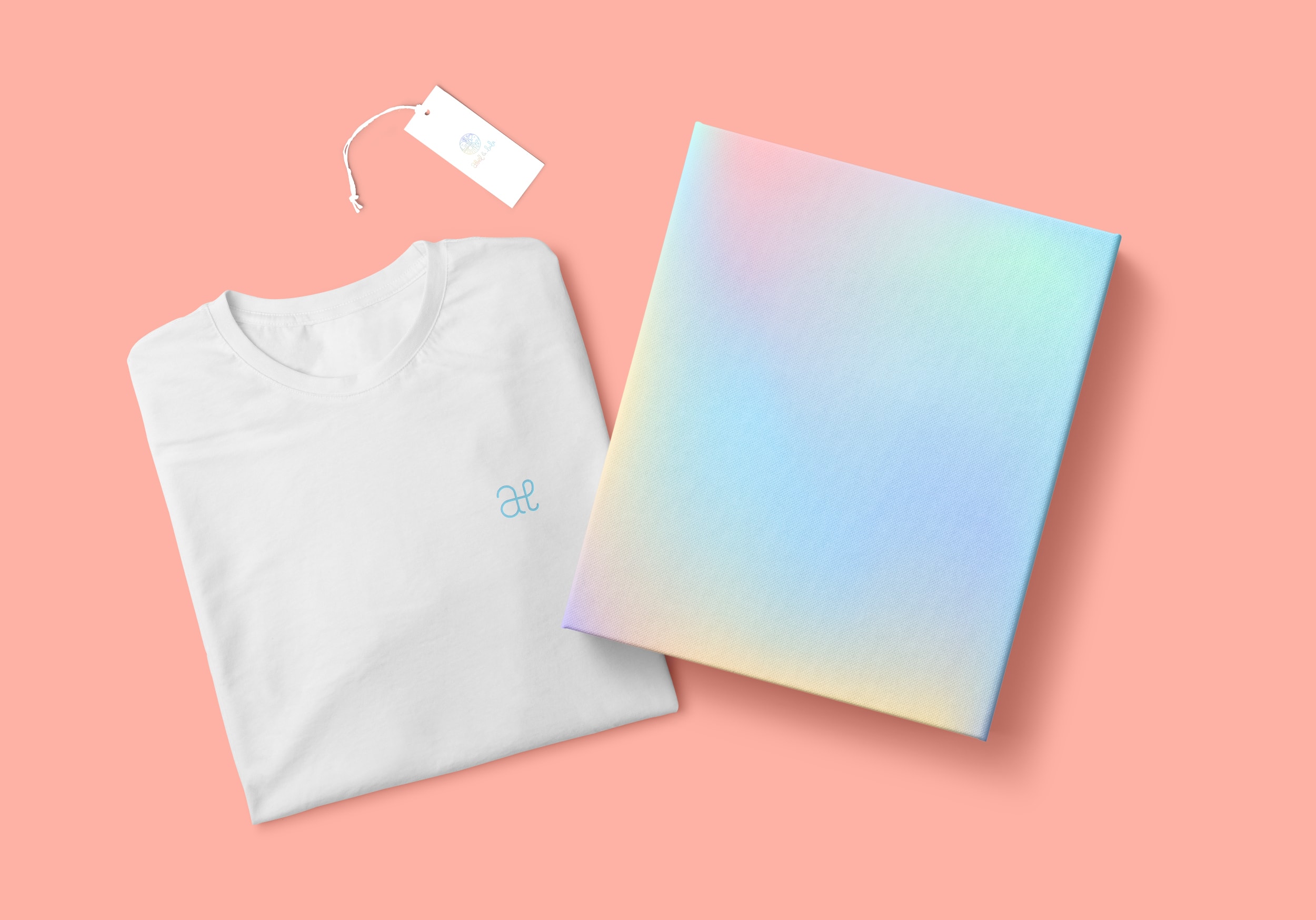 Showroom
The store's interior is a dynamic space that takes its inspiration from the brand attributes and style, transposing them into physical form.